Hi,
my name is Ash.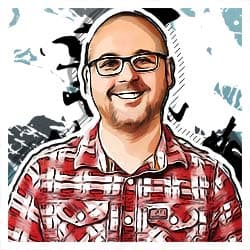 I'm a freelance front end developer & UI/UX designer based in Royal Leamington Spa in the UK, working globally with individuals, startups and agencies.
I design & develop compelling website & apps, intuitive interfaces, and engaging brands. All helping to improve response, drive sales, and boost profitability.
I'm a multidisciplinary digital designer and developer since 2000, and turned freelance in 2016.
From my base in Royal Leamington Spa in the UK, I serve individuals, agencies, corporations and start-ups worldwide. I excel at integrating seamlessly into my clients' teams, becoming their go-to contractor of choice.
I'm sure I could fit seamlessly into your workflow. Whether that's taking client feedback directly, or attending client meetings as 'one of your agency team'.
Over the years I've been lucky to work with some great people…
Capabilities
With over 20 years of experience in 'the business', I've built up a large set of skills along the way. Not just in the traditional skills of designing and coding, but also with project management and working with teams and clients alike and taking projects from the idea stage right through to production and beyond.
I also supply training for clients on CMS and any other systems that I can help with.
Branding/Logo Design
Over the years I've had the privilege of working on with top brands, agencies and individuals, creating brands and giving start ups the help they need to create a professional identity.
Skills
Corporate Identity
Branding
Brand Guidelines
Rebranding
Tools
Group Brainstorms
Pencil & Paper
XD / Photoshop / Illustrator
UI & UX Design
Since 2001, I've designed streamlined, easy-to-use websites and user interfaces. I work to the principle that less is more, while carefully and strategically including important details and interactions.
Skills
Web Apps
Mobile Apps
Responsive Websites
Landing Pages
Responsive Email Templates
Tools
Pencil & Paper
Adobe XD
Adobe Premier
Frontend Development
I develop fast interactive front-ends, using the latest technologies and techniques to reduce page load time. I use my knowledge and tools to save time in development, including preprocessors and popular frameworks or my own custom framework help to kick start a project.
Skills
HTML / CSS / PHP /APIs
Javascript / Vue Js / jQuery
WordPress / WooCommerce
Craft CMS / Magento
Domain / Server Setup
Tools
Git
Visual Studio Code
Gulp / Grunt / Webpack
Sass / Less
How to contact me
My office hours are 9AM - 5:30PM Monday to Friday
Via Phone
Via Email
Use your email client to write to me
Or email me here ...
Via social networks